Handcrafted Beaded Leather Hair Wraps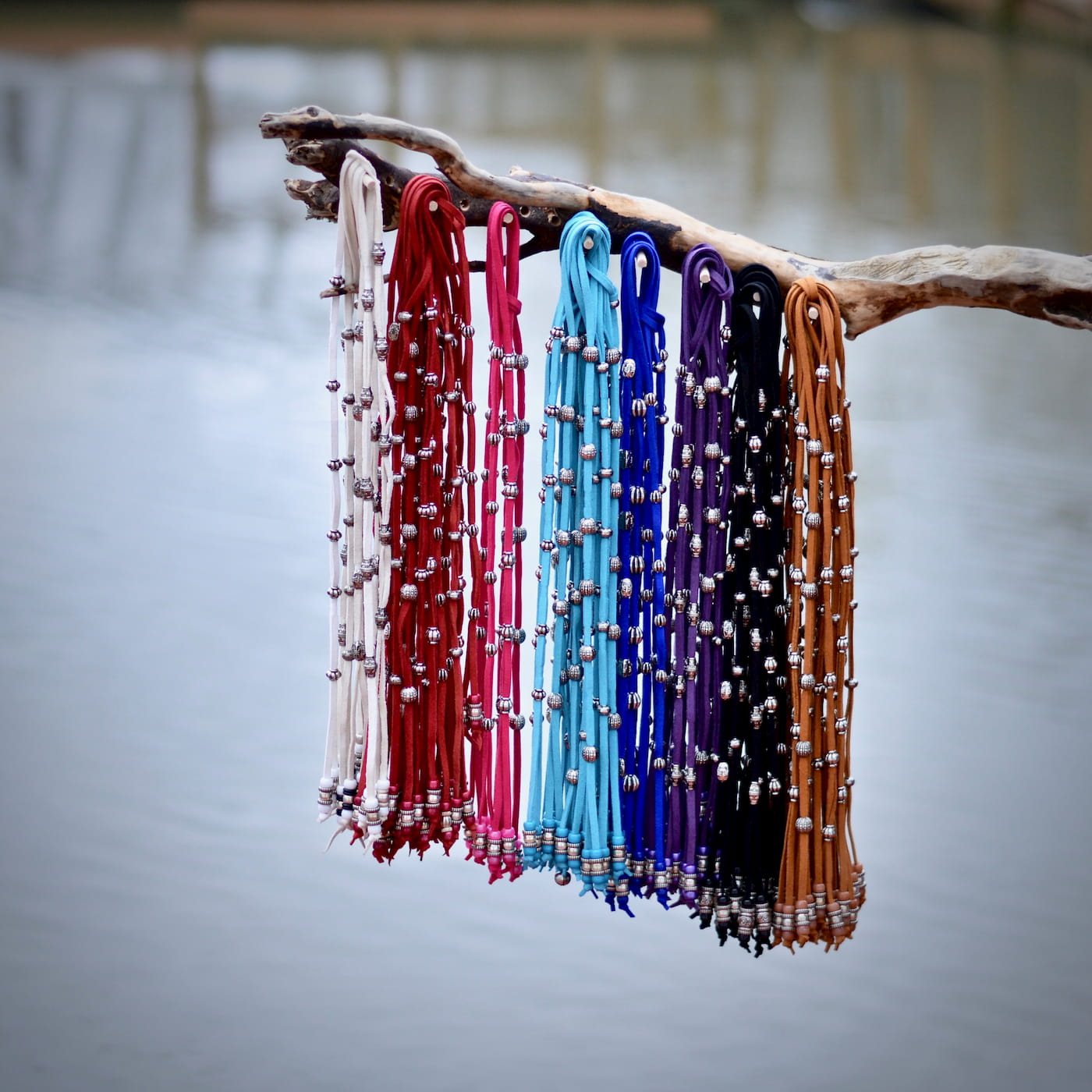 Ornaments to adorn most any length / type of hair: Rapunzel-length to short-short, curls to naught, wavelets to crimps, faux-hawks to horse's manes, even beards. Custom-made flower / seashell crowns, too.
Tutorial Video
We've just finished filming a new tutorial video, and you can expect it up on this website shortly!
Order Hair Wraps
Want to make an order? Just contact us, or call at (971) 266-4030.