Handcrafted Beaded Suede Hair Wraps
Looking forward to seeing you again at the events we love!

Check our Schedule page for updates . . .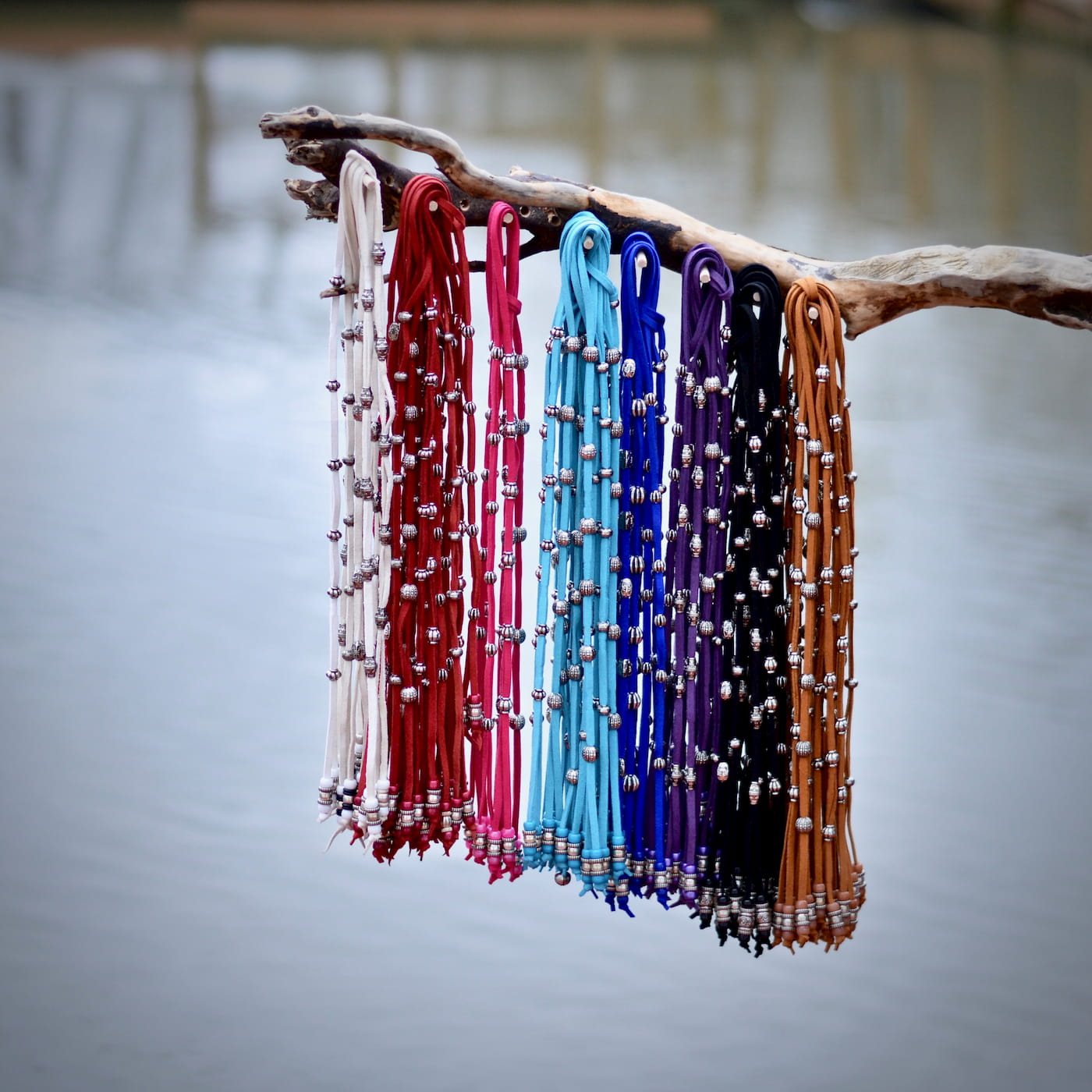 Ornaments to adorn most any length / type of hair: Rapunzel-length to short-short, curls to naught, wavelets to crimps, faux-hawks to horse's manes, even beards. Custom-made flower / seashell crowns, too.
Order Hair Wraps
Want to place an order? Just contact us, or call (971) 266-4030.